One of our core values at SoFi is 'Take Care of Other People and Help Them Grow.' We are proud of how we put our values into action - through informal and formal opportunities for our employees to learn, grow, and develop meaningful careers. Our Recruiting Coordinator (RC) team is one area where we see our employees learning new skills that are helping them grow at SoFi.

Over the past year alone, 40% of our RC team has moved into new roles at SoFi, finding career growth from the skills they learned as an RC. ​​Why are we seeing such great growth? Because our RCs learn how to master time management, networking, creative thinking, teamwork, task prioritization, customer service, multi-tasking, and more!

Meet four employees - former and current RCs - who share how their experiences on this team have led them to find their passions at SoFi.
To get started, Trevor and Kayley, can you tell me how long you've worked at SoFi and what you did prior to being a Recruiting Coordinator?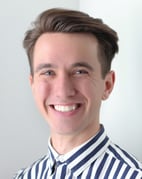 Trevor: I started with SoFi in 2017 and worked in the Operations department as a Loan Processor. After five years, I was given the opportunity to become a Recruiting Coordinator.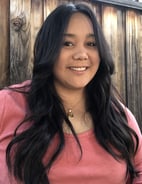 Kayley: I have worked at SoFi for six years. Like Trevor, prior to being an RC, I was in Operations, starting as a Relationship Management Consultant, then a Consumer Loan Reviewer, and finally a Loan Funding Representative.






It's awesome that you both have been able to transition your careers internally at SoFi and find new passions and skills.

Trevor, what is your background, and how does it translate into your role as an RC?

Trevor: My education is in dance, but I started my professional career in the banking industry, supporting customers through the loan process. Being a dancer and working in finance have more in common than you might think. As a dancer, I'm detail-oriented, have excellent networking skills, and love having the opportunity to work with lots of different people of various backgrounds. All of these skills helped me succeed as a loan processor and showed me how much I enjoy helping people.

Kayley, what has been your favorite thing about being an RC? And what has been the most challenging?

Kayley: My favorite part about being an RC has been the continuous opportunity to build new relationships, not just within my team and cross-functionally, but with our candidates. As RCs, we are in a unique position to create meaningful interactions with our candidates and support them in their career journey while representing SoFi! On the other hand, one of the most challenging aspects about being an RC is accepting the fact that things aren't going to go as planned all the time. This is a role where flexibility and patience are key to managing last-minute changes and unexpected roadblocks.

What has being an RC taught you about yourself?

Trevor: Being an RC has taught me the importance of having a strong foundation for my personal brand and knowing how to cultivate growth within myself. Since joining the Talent Acquisition team, I have discovered my passion for SoFi, the people here, and where we're going. I've been able to be a 'SoFi missionary' (another one of our core values) for new hires, and I'm more willing to help others grow around me, which in turn gives me the opportunity to grow within myself.

Kayley: Being an RC has taught me that I need to embrace opportunities where I can participate and share my perspective. It can be frightening to open up to others in a professional setting, but I no longer let that fear hold me back. I've learned I would be doing an injustice to myself, and to others, by downplaying my ideas and insights. As I've become more open and involved in my role, I've found myself enjoying it more and more.

Kelzey and Mike, you both worked as an RC at SoFi and used the skills you learned to transition into new roles. Can you tell me what you are doing now?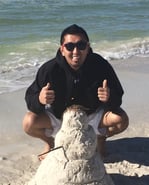 Mike: During my time as an RC, my manager helped me learn about sourcing, and now I'm a Talent Sourcer for SoFi.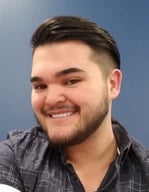 Kelzey: I worked as an RC and fell in love with the role and was promoted to Recruiting Coordinator Supervisor. Now I manage a team of RCs, teach them how to support candidates, and help them grow in the role.






Mike, what skills did you learn as an RC that have helped you grow your career?

Mike: My time as an RC laid the foundation for becoming a tech sourcer. Having the opportunity to get to know the inner workings of the business and build relationships set me up for future success. Being able to partner with the sourcing team on projects when I was still an RC was pivotal and propelled me forward into my new position. ​​I was already practicing critical soft skills as an RC - punctually, being detail-oriented, time management, problem-solving, and prioritization – then I was able to see firsthand how these soft skills translated into being a sourcer.

Kelzey, what recommendation do you have for someone looking to transition into a new role?

Kelzey: Network… Network… and I can't stress this enough NETWORK! The RC world overlaps with every organization at SoFi - from HR and Recruiting, to Operations, to our tech teams. You meet so many people, and most people at SoFi are willing to give you pointers and advice. We've seen so many people transition from the RC role because they build up advocates across the company who support their career growth.

I'd also recommend honing on your soft skills - there are so many skills that translate over to the RC world, such as customer experience, which translates really well into providing a positive candidate experience.

Thank you for telling us about your experiences growing into and beyond the RC role. It's wonderful to see so much career growth for our amazing teams. And readers - we are hiring! Check out our open roles and consider applying today.

---
The individuals featured are SoFi employees. Their personal experiences, obviously, do not take into account your own specific objectives, financial situation, and needs. Results will vary.

©2022 Social Finance, Inc. All rights reserved.
---