At SoFi Technologies, our 11 core values are at the center of how we think about serving our Members, growing our company, and, most importantly, how we work better together as a team. You might be thinking, 11 is a lot! But, by integrating them into our daily lives, they become both second nature and help to ensure that we are creating a best-in-class culture. To learn how our Operations team members put our values into action, we spoke with David Penrod and Duncan Clawson, Member Service Associates.
Welcome to the SoFi-ety hot seat! Before we begin, what are three things others may not know about you?
David: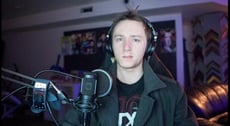 I once worked at a music studio as a video producer. I managed cameras and live shot-managing for live-streamed shows. I have no musical talent, but I know how to make the show look good on streams!
I love technology and computers. I have been building my own PC's since 2016, but despite that, I'm still very much an Apple guy.
Duncan: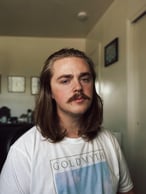 I am a musician. So far in 2022, I have had multiple music releases, composed the music for a Feature-Length Documentary, and went on a Mid-West Tour with one of my musical projects.
I used to fence when I was younger. I took 18th in a competition of 50.
I enjoy running Half Marathons. Running is often meditative for me and I enjoy the way it makes me feel.
Wow, we're in the presence of true Renaissance men. I see a musical collaboration between you too in the future! So, tell us a bit about your professional backgrounds - what were you doing before SoFi and why did you decide to join the company? Both during the COVID-19 pandemic, I might add.
David: I was trying to find ways to improve my life and started searching for an opportunity that would be more than a job - a career in which I can grow and develop myself. I was working at a friendly little Sushi Shop in Provo, Utah when I came across SoFi. My best friend's family member referred me and I figured, what better place than somewhere trying to help people Get Their Money Right? Which is exactly what I was trying to do in my personal life.
Duncan: I was working for Guitar Center's online team. I was there for eight years, the last five of which were spent as a Sales Supervisor. The majority of my time was spent with my team, coaching their sales processes. I left the company and went looking for other employment with the intention of being really particular about where I would apply next. SoFi ended up being the only non-small business company I applied to work for and it is because the values resonated with me.
More on our values later, but tell us more about what you do as Member Service Associates on our Operations team.
David: Each week can look pretty different, but three of my days start with helping to make guides and alerts for all of our servicing agents to help keep them up-to-date on policy changes and new Member promotions. This program has been called Sup, like "hey what's up?" to keep people updated while trying to keep it casual and easy to understand and digest. This has been some of my favorite time spent at work so far after hearing how much the Sup program has benefited my fellow team members - which ultimately helps our Members receive better service.
Other work time is spent talking with contacts and Members either on the phone or through our chat service. My calls can vary from Bank inquiries to Invest and Personal Loans. Just like SoFi being a one-stop shop, I've become a one-stop shop of an agent; which is challenging, but super rewarding. I've also been fortunate enough to have been brought into a role and team where I can help fellow agents out in learning new processes or making current processes simpler to understand through a side project I work on for the MET team (Member Experience Team).
What values do you put into action in your day to day work?
David: When I'm taking calls or chats, I definitely have to put our 'Member's Interests First' and 'Take Care of People And Help Them Grow'. Oftentimes, I have to 'Do the HarderThing' when I'm not sure how to solve a Member call.
"It's pretty easy in my position to make most of the values a daily practice." - David
Duncan: 'Make Your Footprint Bigger than Your Foot', or 'Take Care of Other People and Help Them Grow'. I have been able to lead our team's Live Call Meetings as well as helping Subject Matter Experts (SMEs) with new hire classes. I am very passionate about people feeling like they can communicate safely and confidently, as well as individual/personal growth. It has been very fulfilling to use my coaching skills with my colleagues.
Our Operations employees are on the front lines, interacting with our Members every day. There is really no one in the company that is closer to our mission than you! How do you feel your work helps us accomplish our goal of helping people achieve financial independence?
David: A lot of the people (Members, potential Members) that I get in contact with are in one way or another asking how to literally get their money right. Whether that's "how do I activate my debit card?" or "how can I get my 2.5% APY?." Everyone is just trying to live their lives and we're a part of it! I like being the helping hand we can all use now and again.
Duncan: When a Member calls to speak with the company, they speak with me and my colleagues. We have a huge responsibility to provide the best service in the industry and leave our Members with excellent experiences. Interactions like these help cement Member loyalty to SoFi.
"In this role, we are often the voice of SoFi." - Duncan
Thank you for sharing your perspectives with us, and for the dedication and passion you both bring to work every day. We're hiring - come work with David and Duncan.
The individuals featured are SoFi employees. Their personal experiences, obviously, do not take into account your own specific objectives, financial situation, and needs. Results will vary.
©2022 Social Finance, Inc. All rights reserved.