We are honoring International Women's Day this March 8 in a number of ways at SoFi, spearheaded by Women@SoFi, our Employee Resource Group that supports our Women+ and ally community. Women@SoFi's mission is to foster greater empathy, connection, and engagement across SoFi, while giving allies the opportunity to be involved and understand the things that are uniquely important to women in the workplace.
Our theme for this year's programming is "owning your future", and we sat down with Women@SoFi leads Dana Koelbel and Melissa Bassett to share why they're involved with this SoFi Circle, how they're bringing other women up, and what they have planned to help women and allies at SoFi own their future.
First off, tell us your name, what you do at SoFi, and your favorite thing about working here.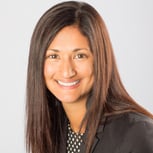 Dana: I lead the Risk Analytics & Strategy team. My favorite thing about working at SoFi is the ability to truly make an impact - not only in the work you do, but in the SoFi community as a whole.
(Readers, you can learn more about Dana's career and what she does at SoFi here).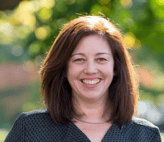 Melissa: I lead the In-School Lending Business Unit and have worked at SoFi for three and a half years. My favorite thing about working here is the awesome, smart, and driven people I get to work with everyday. Having spent most of my career at big banks and corporations, working at SoFi has been extremely rewarding. I have learned so much.
What inspired you to want to lead this Circle (that's what we call Employee Resource Groups internally)?
Dana: I love the idea of women supporting other women in the workplace and I wanted to help shape the way in which this is done here at SoFi. Being the mother of a middle-school-aged daughter, I see on a daily basis how today's society has young girls cutting each other down to get ahead instead of lifting each other up. I want my daughter to see that we as women can be stronger and even more successful when we work together. I also wanted to partner with Melissa!
Melissa: I first joined as an ambassador for the group and it evolved into a leadership role when our previous leaders cycled off. I wanted to lead the group, because my career has been so positively influenced by the female leaders I have worked with. My goal is to share these experiences and positive learnings with others at SoFi.
What is one piece of advice you would give to other women looking to own their future?
Dana: Be kind, considerate, and always act with integrity. If you hold yourself accountable for your actions and attitude, you will always own your future.
Melissa: Don't wait to be asked to take the next step in your career. As women, we need to remember that it's okay to want more - whether that be more success, a higher or different position, or more compensation. Own your decisions. The future is in your hands!
What does International Women's Day mean to you?
Dana: I view it as an opportunity to honor those who blazed the trail before us, celebrate the women who are living their dreams today, and make a lasting impact on the women of the future so that they can achieve greatness in their lives.
Melissa: March is a great time to reflect on the women who have made history and paved the way for what we have access to and enjoy today. In the Women's Circle at SoFi, we make it a point to highlight famous women of the past who have influenced the business world.
What programming and/or resources does Women@SoFi have planned this month to celebrate Women's History in March?
Both: We have an exciting lineup of programming, including our keynote event with Jessica Notini, a well known "connector" who brings parties to settlement in mediation, connects workshop participants to new skills and concepts, helps group members work more effectively together, and expands people's sense of common purpose and community. Plus, we'll be donating to a charity determined by our Circle members, hosting a Q&A with a female SoFi leader, creating and sharing an executive women playlist, highlighting famous women entrepreneurs, and more.
Sounds like an inspiring and educational month. Thanks for sharing your passion with us!
To learn more about our commitment to a welcoming workplace, visit our Diversity, Equity, and Inclusion website.
---
The individuals featured are SoFi employees. Their personal experiences, obviously, do not take into account your own specific objectives, financial situation, and needs. Results will vary.