Although it feels like we're well into the new year, we're still thinking about National Giving Month, which falls each December. To recap the season of giving, we talked to three SoFi and Galileo employees to share what giving back means to them and how they support their local communities.
But first, we wanted to share the impact of our inaugural holiday giving program. SoFi partnered with Benevity to offer more than 1.4 million causes to employees for holiday giving. SoFi then gave every employee who donated an additional $25 to give to the cause of their choice. The result was that our employees supported 145 causes around the United States, for a total of more than $14,000 donated to organizations aligned with our company mission of achieving financial independence.
Let's meet three employees who are "making their footprint bigger than their foot" to positively impact their communities.
Tell us your name, role, and what you do here at SoFi.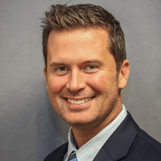 Josh: Joshua Lee, Senior Operations Manager, Collections. I run the loss mitigation efforts on our personal loan portfolio. This also includes our Hardship Relief team that assists members with forbearance requests and our Specialty Servicing team, which assists with credit bureau disputes and manual payments.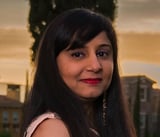 Pallavi: My name is Pallavi Khanna and I am a Senior Product Manager for the Galileo Authentication team. The Authentication team works hard to make sure only valid card transactions get approved and our clients can provide best-in-class functionality.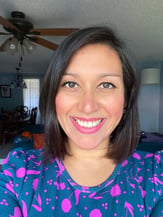 Sharline: My name is Sharline Queen-Eardley and I am a Sales Specialist. I guide new personal loan and student loan refinance applications, as well as service retention for current student loan refinance borrowers. I answer a lot of questions from members about who we are at SoFi, what we do, and what we offer to help them get their money right!
What does giving back mean to you?
Josh: Giving back to the community brings me happiness, because it gives me a sense of purpose in life. It has also connected me with other like-minded individuals that also understand the impact a single volunteer can make in building better communities and helping others. In building these relationships, I have made new friends and continue to learn about other ways that I can help others and make an impact in the community.
What is your most memorable volunteering experience?
Sharline: My most memorable volunteering experience was right after Hurricane Michael hit Florida in 2018. My church sent supplies and food for my area and I was part of the crew who boxed the food. We received flat boxes that needed to be uniformly assembled and filled with food items in order to feed a family of four for a week. Once the hundreds of boxes were filled, I was in charge of the distribution of the free food. I heard different stories of what my fellow neighbors experienced with the storm and saw the grateful faces who came to the door. It was humbling to be part of the help my community received and to see how many people were affected by the hurricane.
How did you celebrate the Month of Giving this year?
Pallavi: This year was special for me. I am new to Galileo and I got to experience firsthand how kind and giving the people at Galileo and SoFi are. I was also able to give to my favorite charities and talk about them in the company's weekly Motivation Monday newsletter. The month of giving gets people of all ideologies together. It is not about race or religion or politics, it is about generosity and bringing a smile to those in need. It is a very special month for me.
Which organizations are closest to your heart and why?
Joshua: Organizations that support our military members (active duty/retired) and first responders are closest to my heart. I grew up in a military family and served in the United States Air Force back in the early 90s. I have family and friends that have served and been injured while protecting our nation. I appreciate the sacrifices that our military and their families make for our country. Especially now with my son who entered the Navy back in June of 2020, I do what I can to help.
Sharline: The American Heart Association is close to my heart due to my eldest child having had a heart condition for many years. He had multiple ablations, and is considered cured now. The National Ovarian Cancer Coalition is also dear to my heart because of the battle my friend's mom has had to go through. Like all cancers, this is a deadly type, and one that often gets found later than other types of cancer. This coalition raises money to assist with research and offers support to those women diagnosed with ovarian cancer.
Pallavi: I volunteer and give to organizations that focus on child and family assistance or emergency relief assistance. To me, hope is the best medicine and the biggest motivator. Organizations like Ruby's Place, The San Francisco Food Bank, Red Cross, and Meals on Wheels work hard to keep the flame of hope alive for many in dire need.
---
The individuals featured are SoFi employees. Their personal experiences, obviously, do not take into account your own specific objectives, financial situation, and needs. Results will vary.