Did you know that as of 2020, 12.7 percent of U.S. adults—roughly 41 million Americans—live with a disability? At SoFi, we are committed to creating a workplace where everyone feels welcomed, included, and able to contribute, which is in part why SoFi is proud to announce the launch of the Ability@SoFi Circle.

SoFi Circles are employee resource groups where their members identify through a common culture or experience, and work to build community, foster belonging, and drive support for underrepresented groups.
Today, we're sitting down with Ability@SoFi's Circle Co-Leads Gracie Davenport (she/her) and Jon Slater (he/him) to learn more about their personal journeys living with disabilities, and how they launched Ability@SoFi to create a space for employees with disabilities, their caregivers, and allies.
To start, tell us what you do at SoFi and your favorite thing about working here.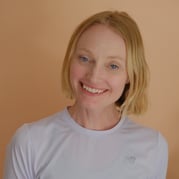 Gracie: I am a software engineer. Before I was a software engineer, I was a social science graduate, double majoring in anthropology and sociology before getting a computer science degree. My favorite thing about working at SoFi is the people and the emphasis put on diversity. Because of my background in the social sciences, I love and appreciate the unconscious bias training we all take as new hires here at SoFi.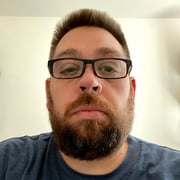 Jon: I am a senior engineer on the Platform Reliability Team in Engineering, Product, and Design (EPD). The culture here at SoFi has been awesome and probably my favorite thing about working here.

What inspired you to want to create and lead Ability@SoFi?

Gracie: I was diagnosed with autism last year. It was a really hard thing for me and I struggled with the idea that I had a disability. I felt like it was important for my manager and team to know about my diagnosis because it affects how I learn and communicate. My manager was extremely supportive, and we got in touch with the People Team, which ultimately led to an opportunity for me to be a guest on the Embracing Diversity podcast, where we discussed neurodiversity.

JB Porter, an engineering manager here at SoFi, listened to the podcast, and it led to him having his daughter screened for autism. He's also a caretaker for a family member who's had a stroke. He was the one to get the ball rolling with creating this Circle and asked if I'd be interested in being a lead.

Jon: When I was approached to help form this Circle, I was pretty excited that this was even being considered. As someone who is Neurodiverse and is a caretaker of Neurodiverse children, I believed this circle could help people and I wanted to be a part of that. In the past, I haven't wanted to share that I'm Neurodiverse. I tried everything I could do to hide it, fearing that if anyone found out, I would be replaced by someone more "normal."

As a caretaker, I'm trying to find the right educational environment and doctors for my son, and it can be a struggle because it takes a lot of work on top of being a parent every day. Having something like this Circle, even if it's just to let others know they are not alone in these things, is very important. When I was asked to be one of the leads, I was hesitant, as this is definitely something I generally would never do. I'm more of a "sit in the back and try to be mostly invisible" kind of person, but I thought this is important enough I needed to push past that and do what I could.

Thank you for your courage! SoFi is a better place with people like you. So what impact do you think this Circle will have on the broader SoFi community in creating a durable culture of diversity?
Gracie: A big part of creating a durable culture of diversity is giving people the opportunity for their perspectives to be heard and I think that's exactly what our Circles do. Personally, I like talking about my disability, because I feel like it reduces stigma and it helps me feel understood. I'm hopeful the Circle will do the same for others, and help people find support for the things that make them different.

When we start to hear different perspectives, we see that the prescribed, default path just doesn't work well for everyone - whether that be a 9-5 work schedule, a traditional interview process, etc. And when we hear these perspectives, we can start creating alternate paths to include more people.

Jon: I think the most important thing is to bring a greater understanding of disabilities, not just at SoFi, but within the broader communities we all interact in.

What is one piece of advice you would give to allies who want to support people with disabilities and their caregivers?

Gracie: I think the best way for an ally to show support is to show up and listen. As an ally, you don't necessarily need to contribute to the conversation, you don't need to solve problems - you can start by listening, learning, and gaining a new perspective.

Jon: For people who want to support, it's important to listen with an open mind and a desire to learn and understand. To support caregivers, the biggest thing is making sure they know that they are not alone.

What programming and/or resources does Ability@SoFi have planned to celebrate the launch of the Circle?

Gracie and Jon: We're going to have an employee event in May where Jon and I will talk about our experiences as well as our goals for the Circle. Plus, we've been talking about how Ability@SoFi intersects with the other Circles, and look forward to partnering with other Circle leaders and allies at SoFi.

Readers: you can learn more about our other Circles here.

Thank you for sharing your experience with us, Gracie and Jon, and for all your work to help us celebrate diversity at SoFi.

Learn more about our commitment to creating a welcoming workforce!
---
The individuals featured are SoFi employees. Their personal experiences, obviously, do not take into account your own specific objectives, financial situation, and needs. Results will vary.

(Annual Disability Statistics Compendium, 2020).

SoFi provides equal employment opportunities (EEO) to all employees and applicants for employment without regard to race, color, religion (including religious dress and grooming practices), sex (including pregnancy, childbirth and related medical conditions, breastfeeding, and conditions related to breastfeeding), gender, gender identity, gender expression, national origin, ancestry, age (40 or over), physical or medical disability, medical condition, marital status, registered domestic partner status, sexual orientation, genetic information, military and/or veteran status, or any other basis prohibited by applicable state or federal law.
©2022 Social Finance, Inc. All rights reserved.
---